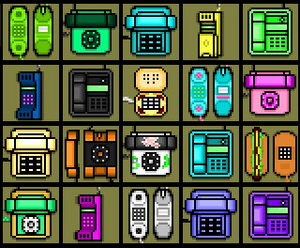 Hotline Miami comes with 35 achievements (Steam version) and 35 trophies (PlayStation 3 version). For achievements to progress, Steamworks must be selected to enabled when Hotline Miami is started up. While most of the achievements have a public description, a few achievements are hidden until unlocked.
Hotline Miami 2: Wrong Number comes with 29 achievements (Steam version). Many of the achievements are similar to the first game.
Hotline MiamiEdit
Hotline Miami 2:Wrong NumberEdit
Editing achievement progress
Edit
Some of the achievements have their progress stored locally. Information on how to edit this data can be found here.
Ad blocker interference detected!
Wikia is a free-to-use site that makes money from advertising. We have a modified experience for viewers using ad blockers

Wikia is not accessible if you've made further modifications. Remove the custom ad blocker rule(s) and the page will load as expected.